Pre-performance
Available from 3pm Monday – Saturday and 2pm on Sundays.
Mildmay Tearooms
Conveniently located adjacent to the main customer car park, Mildmay tearooms offer a relaxed afternoon tea. A pre-booking is not required, and in fine weather the terrace and veranda are also open to enable you to enjoy the sunshine while taking tea in the wonderful walled garden. Here you can choose a simple, yet delicious cup of tea, opt for the more indulgent 'Ha-Ha Tea' or any combination of your choice from our afternoon tea menu.
The Christie Balcony at Mildmay
After the success of this experiment in 2016 we will make available a limited number of pre-performance afternoon tea tables for those diners who wish to reserve a table and pre-order the Ha-Ha Tea on the Christie Balcony. There is a maximum of 30 seats available.
We suggest early booking to avoid disappointment. This offer replaces the tea service formerly served in Middle & Over Wallop although this can be made available for parties of 12 or more, upon request. The Christie Balcony is exclusively for customers ordering the Ha-Ha tea.
Our 'Ha-Ha Tea' at £18.50 per person includes freshly baked scones with Cornish clotted cream and summer fruit jams, finger sandwiches, French pastries and a selection of teas or coffees.
Why not add a glass of Champagne for an inclusive price of £27.25. Alternatively, individually priced tea items can be purchased from the menu. In addition, we offer a range of Champagne and wines by the bottle or glass and a variety of soft drinks. Tables can only be guaranteed by pre-booking.
The Long Bar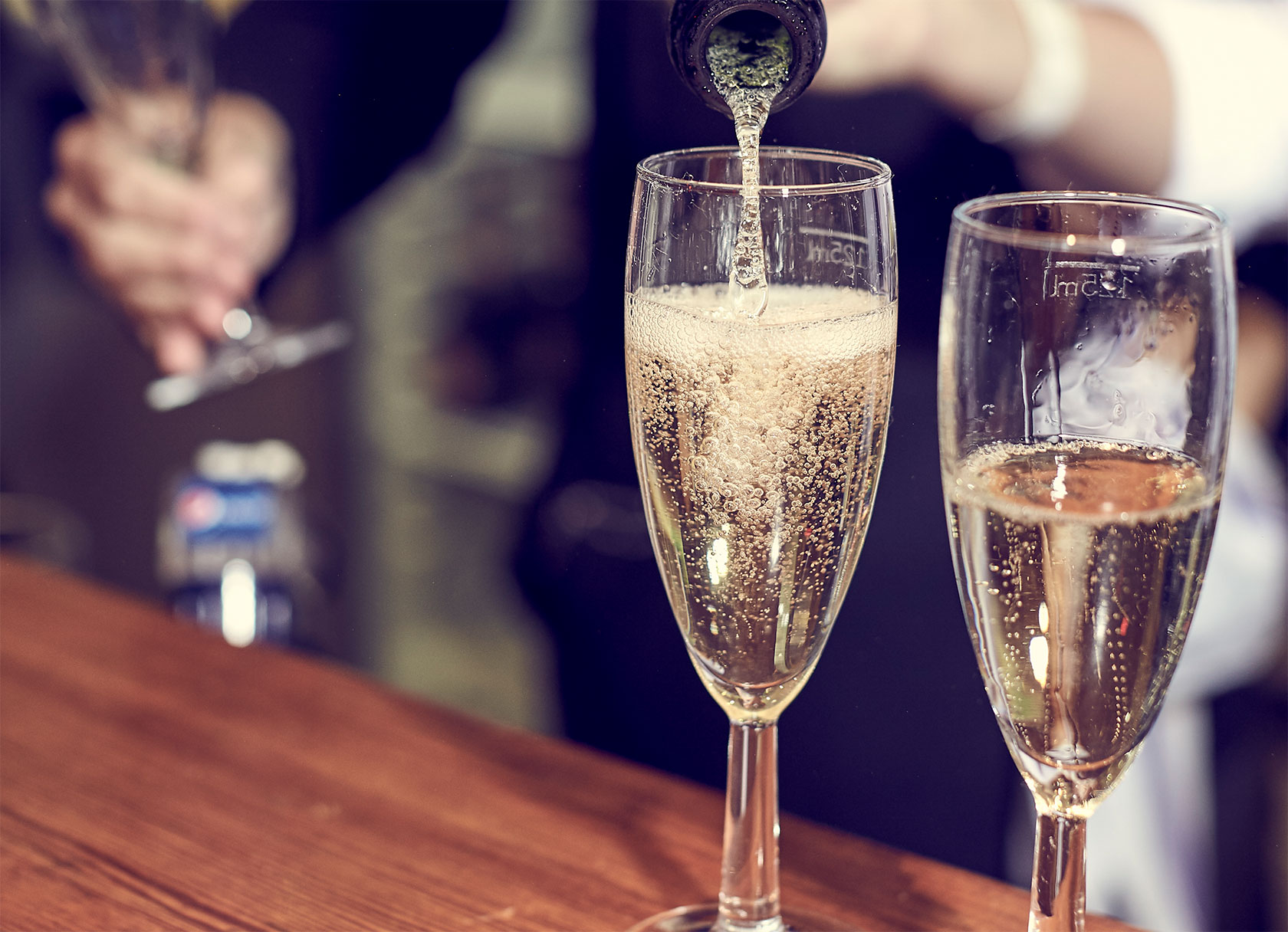 Located between the Box Office and Glyndebourne Shop, the Long Bar is considered the best rendezvous to meet your guests. The Long Bar offers a warm welcome to all with a full range of Champagne, including Glyndebourne's signature champagne - a Premier Cru from the Monmarthe family, Pimm's, wines, beers, spirits, soft drinks, appetisers and sandwiches, teas and coffees all of which can be purchased on the day or pre-ordered in advance.
Tapas
By popular demand we are repeating out Tapas selection trialled last summer. Comprising Jabugo Ibérico Cebu de Campo Ham from Huelva and Brindisa Ibérico, Bellota Ham from Salamanca, these delicious nibbles will available to order at the Long Bar. To accompany them we will be serving smoked almonds and little cups of iced Gazpacho with stuffed Gordal olives. Prices are available at the Bar together with a list of Fino sherries from Corney & Barrow.
Appetisers are available to pre-order, or purchase from the bar on the day, subject to availability.
The Garden Bar
Glyndebourne's beautiful gardens with its stunning views of the South Downs can be enjoyed prior to the performance at our Garden Bar situated on the lawn, which opens in fine weather only. Here we offer a selection of drinks and snacks that can be purchased on the day. (Pre-ordered / pre-performance drinks are only available for collection from the Long Bar).