The perfect summer pudding
The summer pudding has always been a Glyndebourne favourite where it has made various appearances in our menus over the years.
Our dining friends at Glyndebourne, who look after all of your catering needs on site, realised it was fine time that it became a signature dish.
With this decision came the task of sourcing the right ingredients via their suppliers and trying out different recipes, making sure it would be a delicious summer pudding that could be found in all of our restaurants in Glyndebourne.
With a benchmark of needing to produce 15,000 puddings for this year's Festival, making a summer pudding of that quantity whilst retaining Glyndebourne's high standards is always a challenge, so the best way to make sure this would be possible would be to hold a tasting.
On a snowy February evening, Gus Christie alongside members of the Glyndebourne board and trustees were invited to a tasting and were given the very important task of finding the Glyndebourne summer pudding.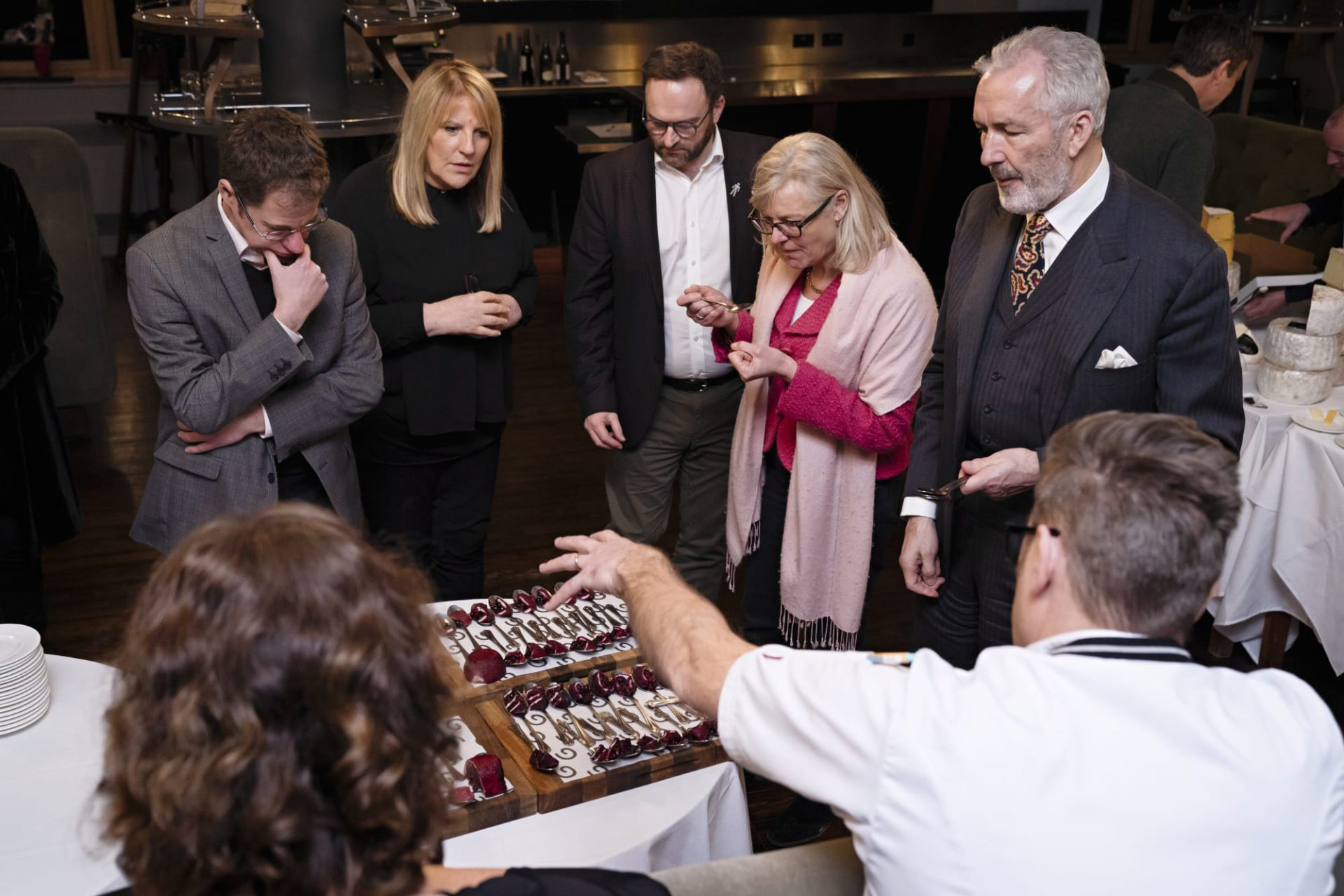 All of the samples were presented with a mouthful sized piece on a spoon alongside whole single portion samples as a visual. From there our guests were asked to voice their opinions and give their feedback.
In the end, it was a close call, but it was Glyndebourne's own in-house summer pudding which won out in the end. Look out for this across all our different restaurants this summer. There will be single portion servings at Mildmay and Middle & Over Wallop, with roulade sizes at Nether Wallop and ready for picnics. Delicious.