Long Interval
Dinner is served in our three restaurants during the long interval and picnics are served on the lawns.
Owing to the time constraints of the 90 minute interval, pre-ordering is essential.
The Long Bar, BarBazaar and the Garden Deli are open for snacks, sandwiches and drinks, which do not need to be pre-ordered.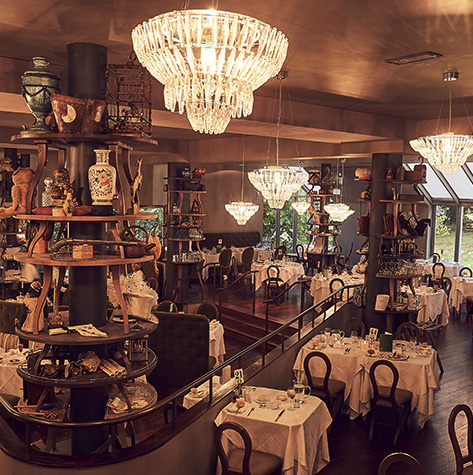 Middle & Over Wallop - Galvin at Glyndebourne
A modern fine-dining menu created by Michelin-starred chefs Chris and Jeff Galvin. Enjoy the best British cuisine surrounded by theatrical props from Glyndebourne's history.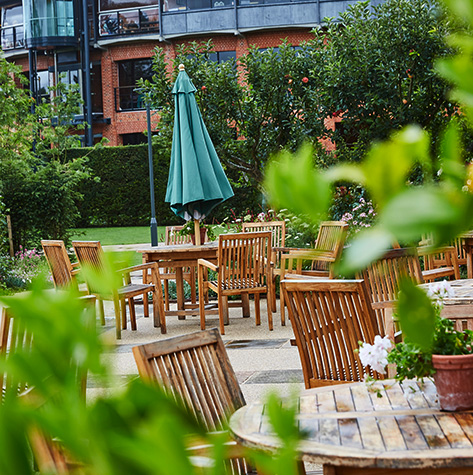 Mildmay
Mildmay offers a relaxed dining experience and bistro-style menu that reflects our commitment to sourcing the highest quality produce.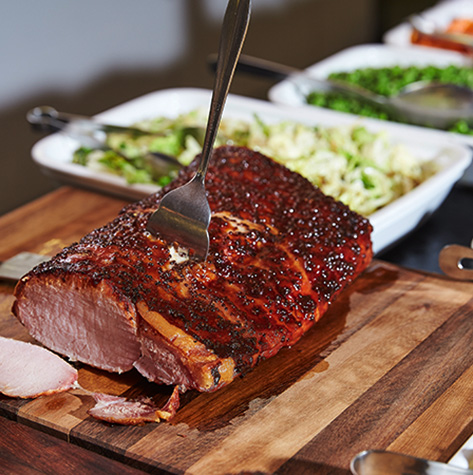 Nether Wallop
By popular demand, the traditional carvery in Nether remains a firm favourite. Roast beef, salmon en croûte and roast gammon take pride of place.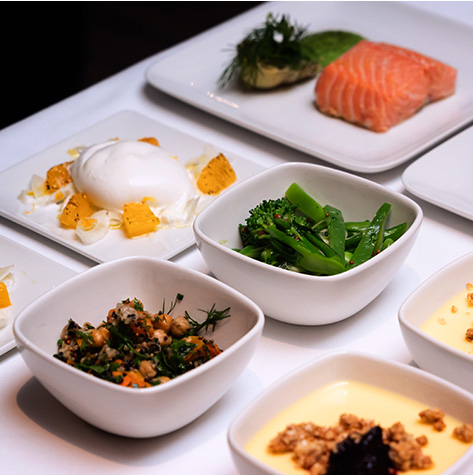 Glyndebourne Picnics
An alfresco fine dining experience – our much-loved picnic now comes with an exciting new range of salads.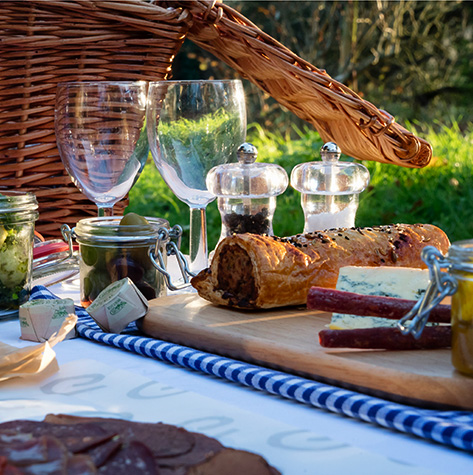 Traditional Picnics
For a traditional, informal style of picnicking on a rug, we are delighted to introduce the Traditional Picnic – a selection of sharing treats, ready for you to serve to your guests.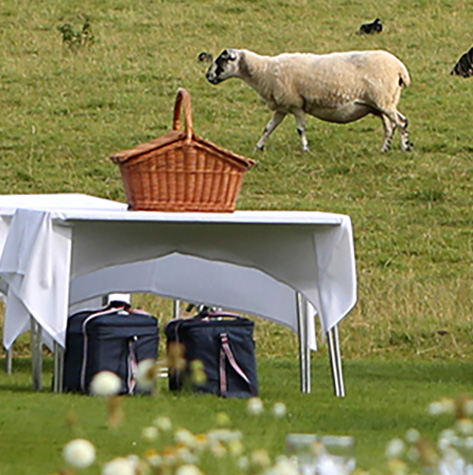 Picnic furniture and porters