Dining at the Tour
At this year's Glyndebourne Tour, in October, you can enjoy afternoon tea before the performance in Mildmay or dinner after the performance in Middle and Over Wallop.
During the Christmas Concerts in December our Tearooms will be open between 12 - 2pm, and dinner between 4:30 - 7pm.
BOOK A TABLE
HELP & FAQS
Enjoy one of our pre-performance dining options while you wait for the curtain to rise, an idyllic way to start your Glyndebourne day.
Mildmay Tearooms
Mildmay also offers a quintessentially British, pre-performance afternoon tea. Join us for a sumptuous selection of freshly prepared sandwiches, baked goods and beverages.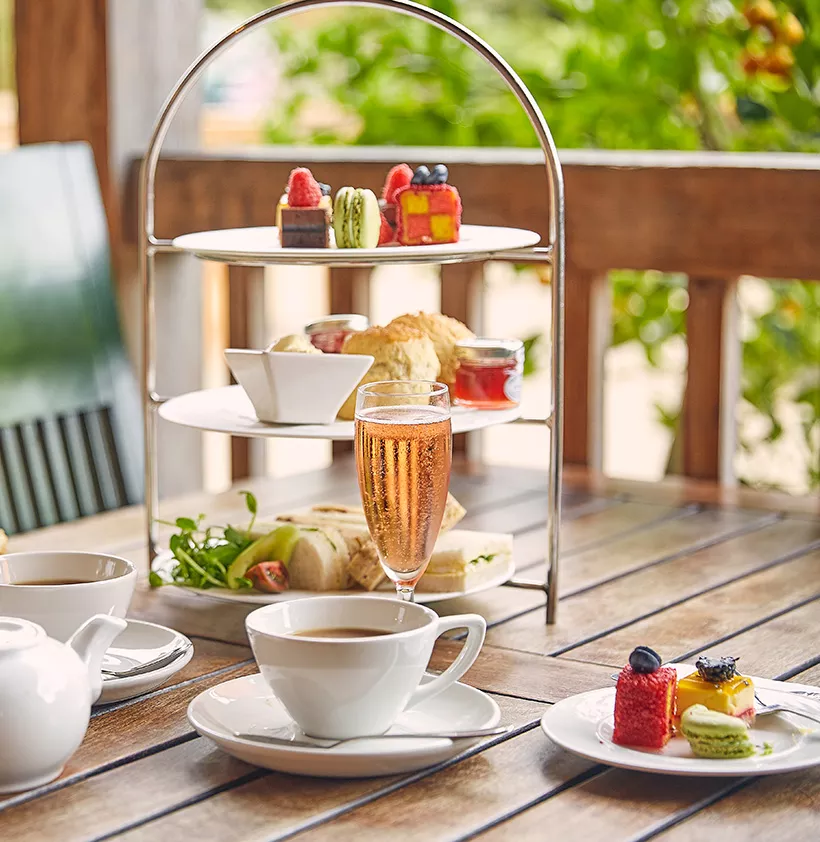 Make the most of your evening with a sumptuous dining experience in Middle & Over Wallop
Middle & Over Wallop
Enjoy dinner after the performance in our chandelier lit Middle and Over Wallop restaurant.
Experience the culinary expertise of our Executive Chef, Steve Groves, at Middle & Over Wallop, where carefully curated menus meet elegant interiors. Our dishes are inspired by contemporary British cuisine, and each is prepared with responsibly sourced ingredients and brought to life with powerful flavour combinations.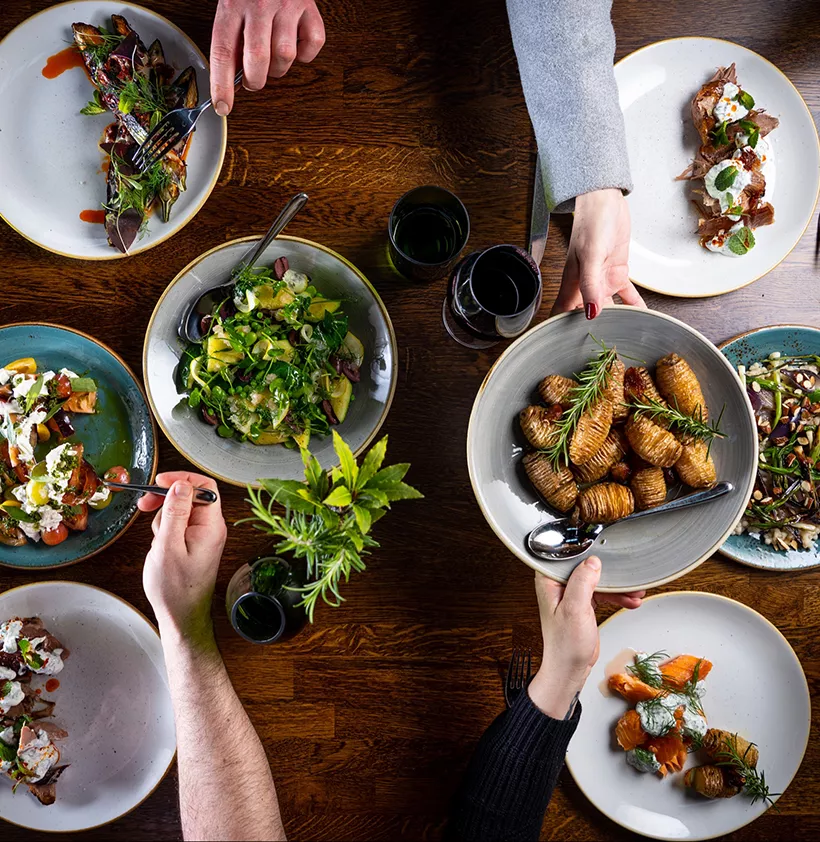 Delight in great service and refreshments before, during or after the performance with drinks at our bar or in the Hamlet.
Long Bar
Enjoy a selection of refreshments at the Long Bar, the ideal setting to gather for pre- and post-performance drinks, or casual snacks and beverages during the interval. With a relaxed and charming atmosphere, Long Bar is an ideal spot to meet guests for a glass of Nyetimber English sparkling wine.
Feel free to order your refreshments in advance, or simply peruse the menus on offer and decide in the moment.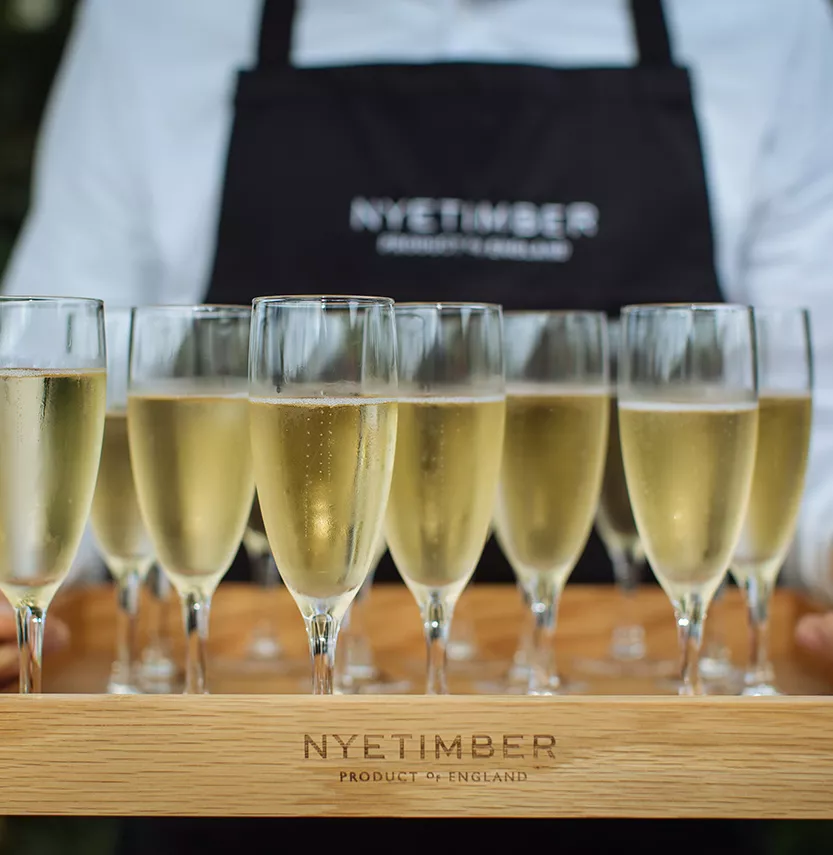 Wine List
Drinks menu: Wine List
Nyetimber - official English Sparkling Wine partner to the Festival - is nestled away in the beautiful West Sussex countryside where it produces award-winning sparkling wines from entirely handpicked, estate-grown fruit.
Read more about our partnership with Nyetimber here
Champagne & Sparkling
Bin
Vintage
Price
1
NV
Baron de Marck Champagne Brut
£67.00
2
MV
Nyetimber Classic Cuvee
£88.00
3
2014
Nyetimber Blanc de Blancs
£109.00
4
MV
Nyetimber Cuvee Chérie MV
£98.00
5
NV
NV Extra Cuvée de Reserve, Pol Roger (White Foil)
£105.00
6
NV
Krug Grande Cuvée
£235.00
7
2010
Nyetimber 1086 Prestige Cuvée
£240.00
8
NV
NV Prosecco, Stelle d'Italia
£45.00
9
NV
NV Brut Rosé, Gobillard
£79.00
11
NV
NV Cuvée Rosé , Laurent Perrier
£130.00
12
2010
Nyetimber 1086 Prestige Cuvée Rosé
£270.00
Performance Schedule
Click the links below to view performance dates for each of our Festival operas: