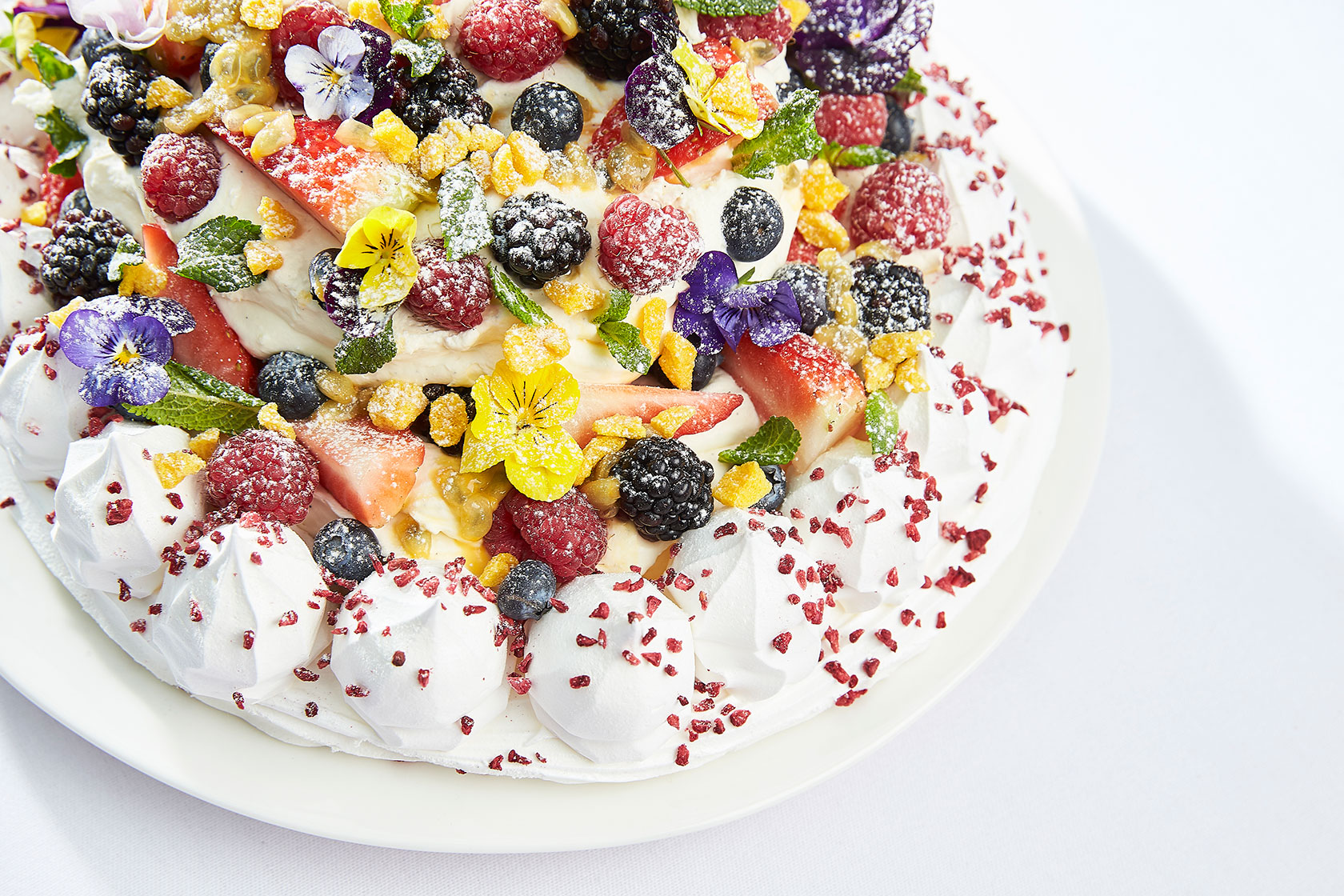 Welcome to Dining at Glyndebourne
Bookings for Festival 2020 will open to members on Monday 6th January 2020 (interest in a specific restaurant can be expressed via your Glyndebourne ballot form and we will contact you after this date) and to the general public from Monday 9th March 2020. Please check back for updates, menus and prices.
Glyndebourne offers its guests world class opera and dining at Glyndebourne will ensure every aspect of your experience is truly memorable.  Part of what makes Glyndebourne special is its location. As well as offering an inspirational setting for audiences and artists, this corner of Sussex is home to some outstanding local food producers. We will be catering at Glyndebourne for our 37th consecutive Festival in 2020 and we are looking forward to sharing the very best of delicious Sussex produce with you.
Dinner is served in our three restaurants during the long interval. Whether it is in Middle & Over, Mildmay, Nether or out on the lawns with one of our picnics – you will find great variety and quality in everything we freshly prepare for you. Owing to the time constraints – the interval is just 90 minutes – it's essential to order your interval dining experience in advance.
We offer a full ordering service for pre-performance, picnics and interval dining here on the Dining at Glyndebourne web site.
Click here for How to Book & FAQs
The Long Bar, BarBazaar and Garden Deli are open for snacks, sandwiches and drinks, which do not need to be pre-ordered. Likewise, you can visit the Mildmay Tearooms and enjoy hot drinks, sandwiches and cakes without pre-booking. Whilst it is also possible to enjoy the signature Ha Ha tea without booking in advance please note that there are only a limited number of spaces for this service on the day.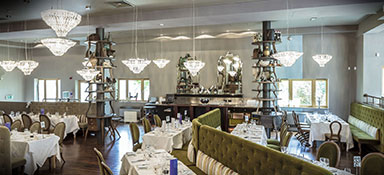 Enjoy our elegant fine dining restaurant Middle & Over which sparkles beneath 43 stunning Swarovski crystal chandeliers.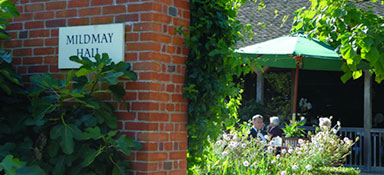 Relaxed dining and a traditional bistro-style menu is the hallmark of Mildmay.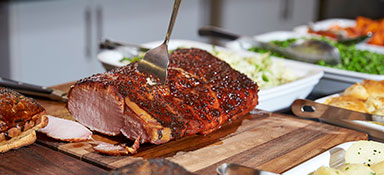 Diners at our traditional 'carvery' in Nether will see roast gammon take pride of place next to the roast beef and salmon en croûte.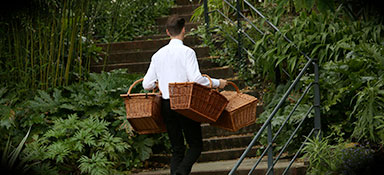 Our picnics team cater to the needs of our al fresco guests who relish over 7,000 picnics each year.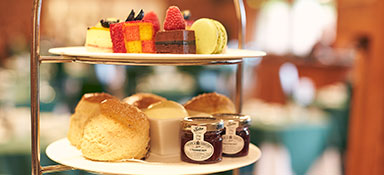 We will prepare 15,000 afternoon teas - the stepping stone between the bustle of the outside world and idyllic Glyndebourne.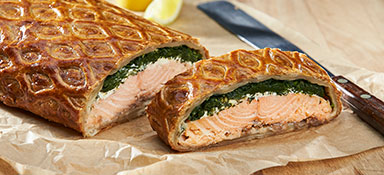 Our fresh fish and seafood is sustainably caught locally along the Sussex coast and sold to us by Brighton & Newhaven Fish Sales.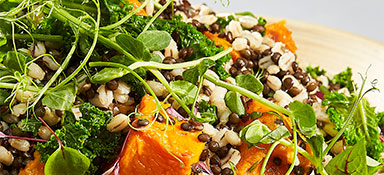 Fresh produce comes in from Munneries, an independent, family-run greengrocer based in Chichester and established in 1919.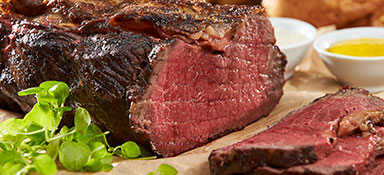 Our meat is supplied by Burt's Catering Butchers, another family business and the South coast's leading catering butchers.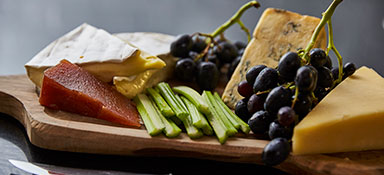 We use hand-crafted, speciality cheese from Alsop & Walker including the 'Sir George', created in memory of Sir George Christie.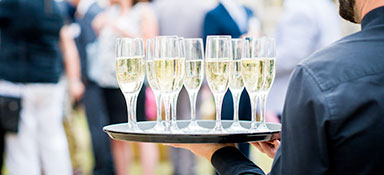 Our guests will enjoy over 10,000 glasses of Champagne and Nyetimber English sparkling wine.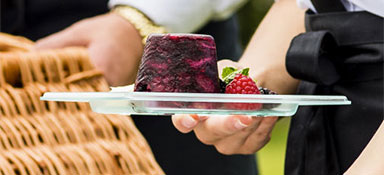 Summer pudding is the most popular dessert with over 15,000 portions served each Festival season.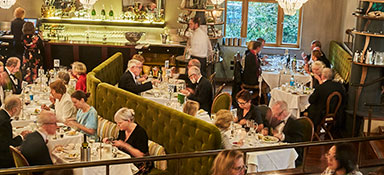 We serve up to 3 courses, wine, coffee and chocolates to around 600 audience members every day of the Festival.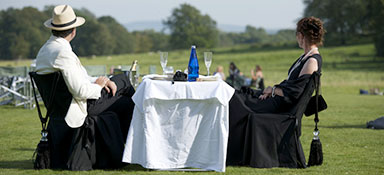 Over the three months of the Festival we will deliver a fantastic dining adventure to over 35,000 guests in our three restaurants.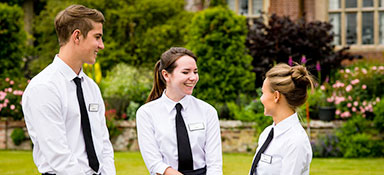 We have an amazing team - our youngest is 16 and our oldest is 77. One waitress has worked with us every summer since 1964!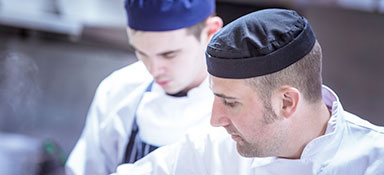 Every morning our porters are back to receive deliveries, while the morning chefs prepare for the evening dining and breakfast for the opera house staff.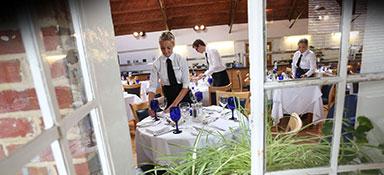 After the audience leave the grounds, the three restaurants are re-laid and the grounds are cleared, ready for another day at the Glyndebourne Festival Opera.