Dining Experiences at the Festival
At this year's Glyndebourne Festival, held between May and August, you can enjoy cuisine as exquisite as the six world-class operas on stage. A key part of the experience is Glyndebourne's famous 90-minute interval, where you'll have the opportunity to dine at one of our restaurants, scroll down to discover all of the tempting options.
Alternatively, you can order a picnic and relax in our beautiful gardens, with views of the Sussex Downs. The gardens open two hours before the curtains rise, giving plenty of time to dine before and after each performance.
BOOK A TABLE
HELP & FAQS
Enjoy a traditional menu or afternoon tea at the delightful Mildmay tearooms. Relax outside on the terrace on a beautiful summer's day, overlooking the English country garden; an idyllic way to start your Glyndebourne experience
Mildmay Tearooms
Pre-order a quintessentially British, tiered afternoon tea. Join us for a sumptuous selection of freshly prepared sandwiches, baked goods and beverages.
Upgrade to the Nyetimber Afternoon Tea to include a chilled glass of Nyetimber Cuvee Cherie. This delicate demi-sec effervescent wine is the perfect accompaniment to light fruity desserts and gentle savoury bites.
Glyndebourne Afternoon Tea Menu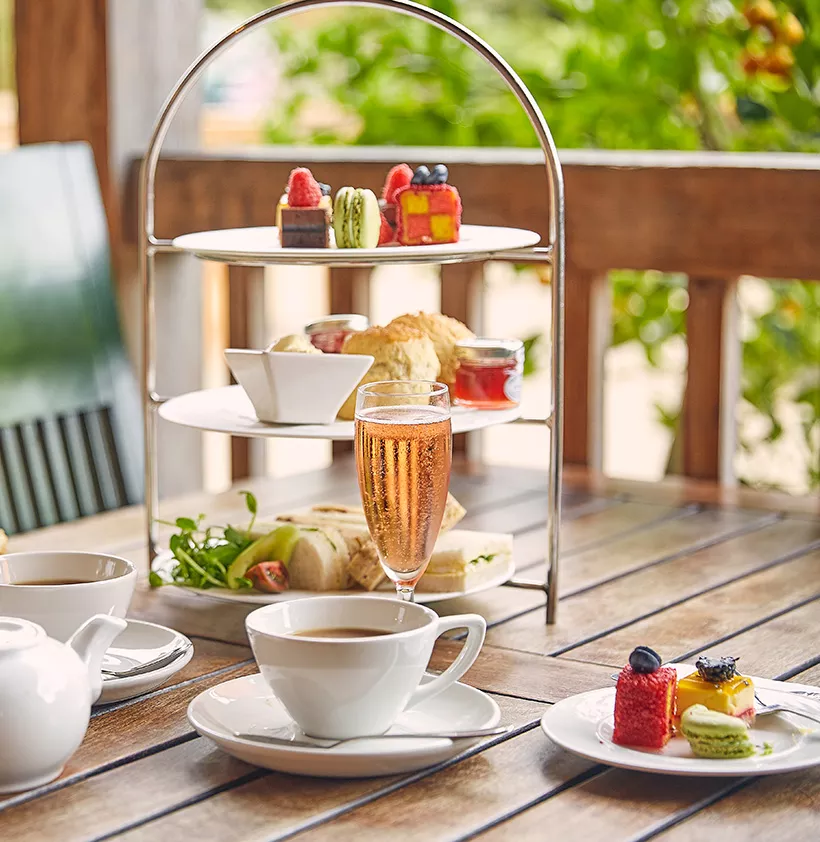 Make the most of the 90-minute interval with one of our sumptuous dining experiences.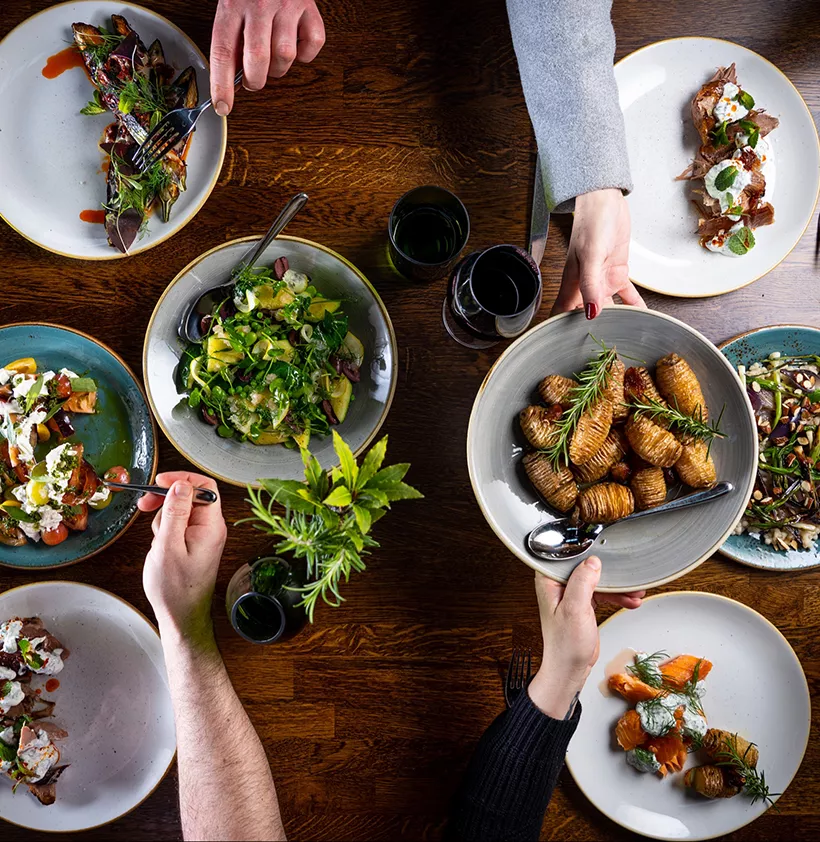 Nether Wallop Dining
Nether Wallop reopened its doors in 2022 with sustainability at its core. This beautifully redesigned space is complete with banquet style seating and our 'plant-forward' fare is prepared with locally sourced ingredients.
On the day you select your main (meat, fish or vegetarian), which will be complemented with a selection of starters and delicious side dishes to share. With flexible menus, we're able to keep food waste to a minimum and reduce our carbon footprint.
Middle & Over Wallop
Experience a culinary delight at Middle & Over Wallop, our fine dining restaurant where carefully curated menus meet elegant interiors. Our dishes are inspired by contemporary British cuisine, and each is prepared with responsibly sourced ingredients and brought to life with powerful flavour combinations.
This is the culinary epicentre of Glyndebourne, decorated with Swarovski chandeliers and props from previous productions.
Galvin at Glyndebourne - 19 May - 16 July 2023 Menu
Galvin at Glyndebourne - 21 July - 27 August 2023 Menu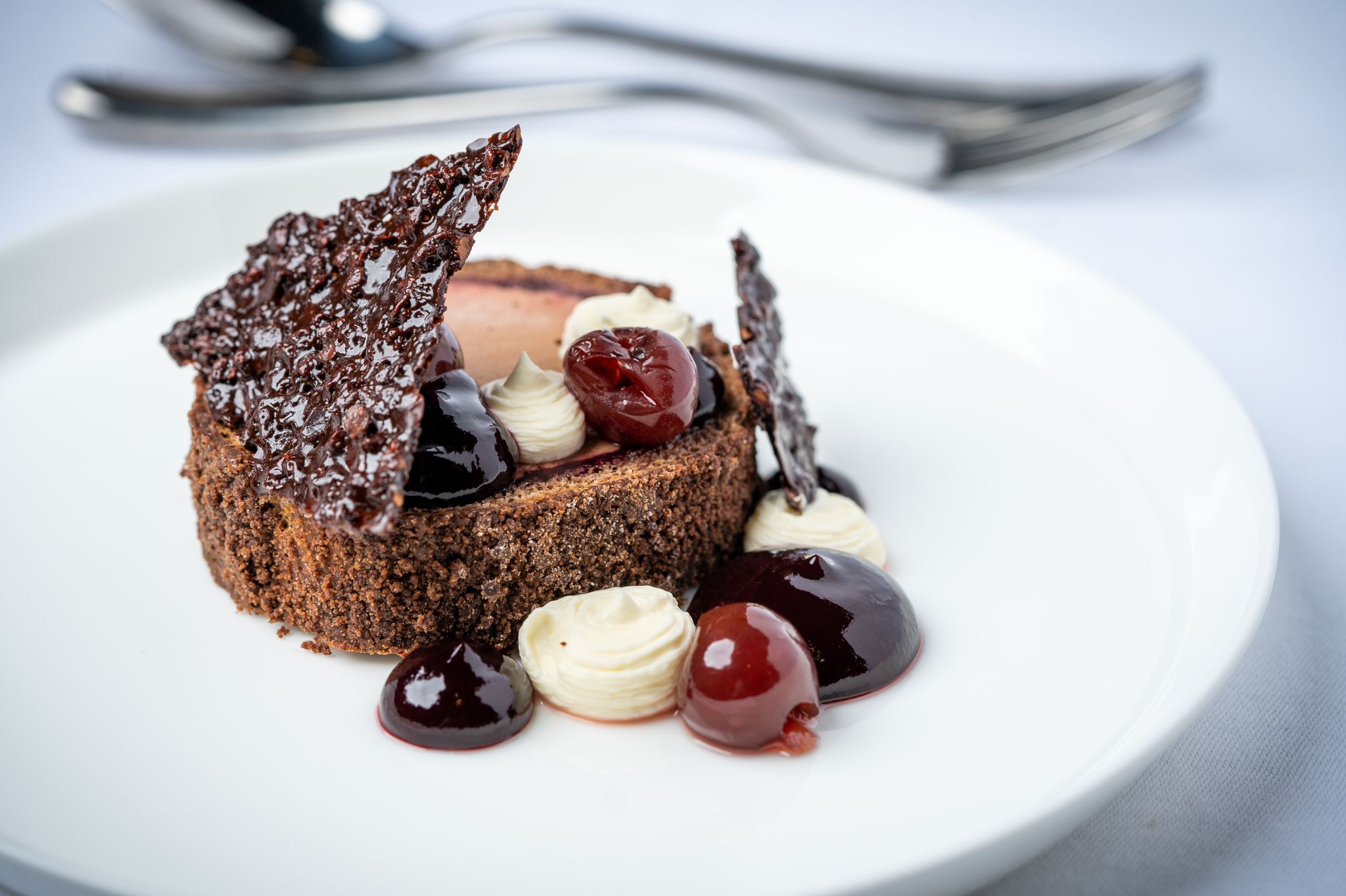 Mildmay
Choose from a menu of traditional British dishes at Mildmay. Mildmay serves a selection of culinary favourites. Every dish is a celebration of Sussex and the South Coast, with locally sourced ingredients creating the classic British flavours we know and love.
Picnicking
Take advantage of our stunning 12-acre gardens with a picnic, the perfect al fresco dining experience. Pre-order a Traditional Picnic which may be collected from arrival. With a selection of refreshments, prepared and packed with care, our hampers offer a true taste of Glyndebourne.
Plus, if the weather's not favourable, you'll have a guaranteed under-cover spot.
* Tables, chairs and tableware included with our catered for picnics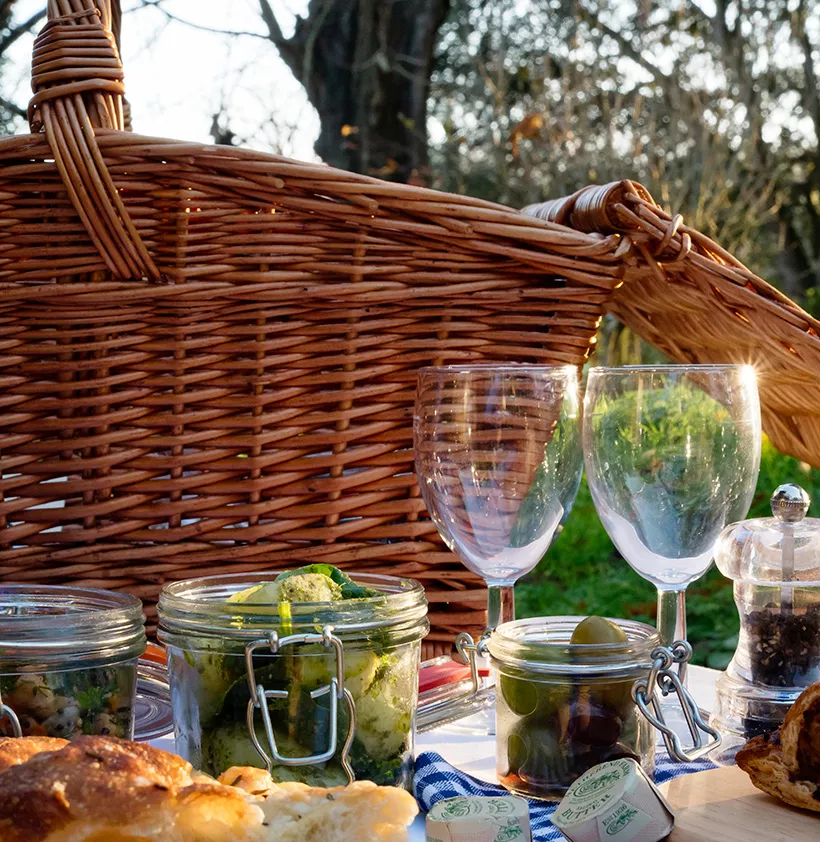 Delight in great service and refreshments before, during or after the performance with drinks at our bar or in the Hamlet.
Long Bar
Enjoy a selection of refreshments at the Long Bar, the ideal setting to gather for pre- and post-performance drinks, or casual snacks and beverages during the interval. With a relaxed and charming atmosphere, Long Bar is an ideal spot to meet guests for a glass of Nyetimber English sparkling wine.
Feel free to order your refreshments in advance, or simply peruse the menus on offer and decide in the moment.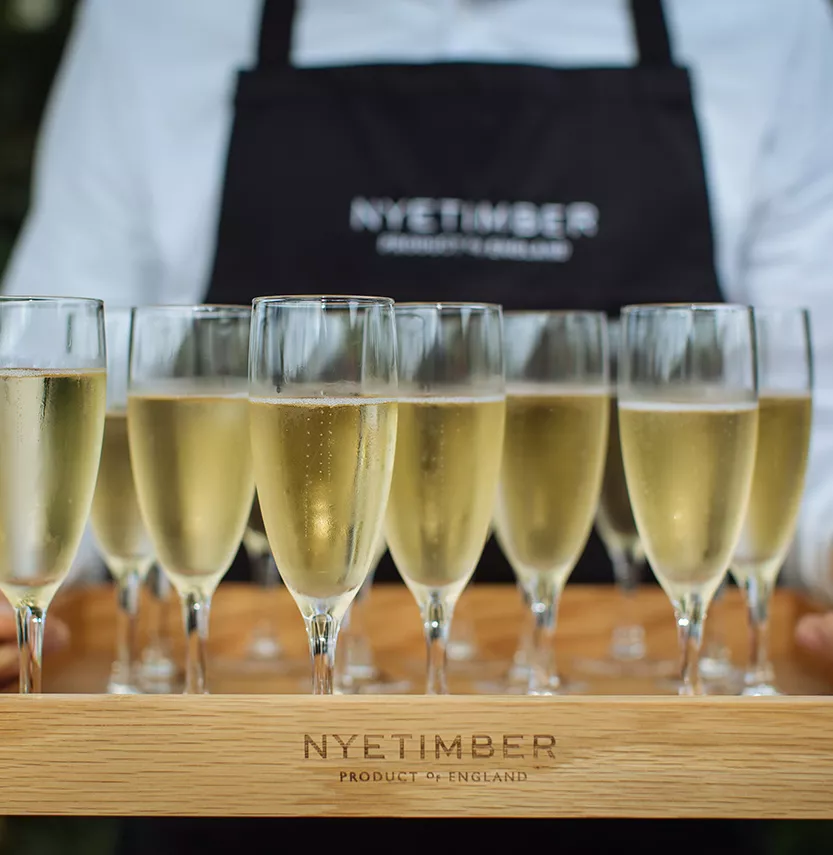 Wine List
Drinks menu: Wine List
Nyetimber at Festival 2023
Nyetimber - official English Sparkling Wine partner to the Festival - is nestled away in the beautiful West Sussex countryside where it produces award-winning sparkling wines from entirely handpicked, estate-grown fruit.
We are delighted to welcome Nyetimber back for Festival 2023. Enjoy Nyetimber's delightful Sparkling Wines during your visit to Glyndebourne this summer.
The Nyetimber bar: will be onsite throughout the Festival season and located near the Garden Deli. The bar will be serving a range of Nyetimber wines. Enjoy a glass of Nyetimber before a performance - the perfect way to start your day at Glyndebourne.
Afternoon Tea: when booking a pre-performance afternoon tea in Mildmay upgrade to include a glass Nyetimber Cuvee Chérie
Read more about our partnership with Nyetimber here
Water
Our jugs of still water come from the Glyndebourne Natural Spring and will be provided free of charge to every restaurant table that doesn't book bottled mineral water
| | Price |
| --- | --- |
| Large Sparkling Water | £4.40 |
| Small Sparkling Water | £3.10 |
Performance Schedule
Click the links below to view performance dates for each of our Festival operas: